State of the art diffractometer with extremely sensitive and reliable imaging plate technology. Can be used to capture small amounts of powder substance in the Debye-Scherrer geometry.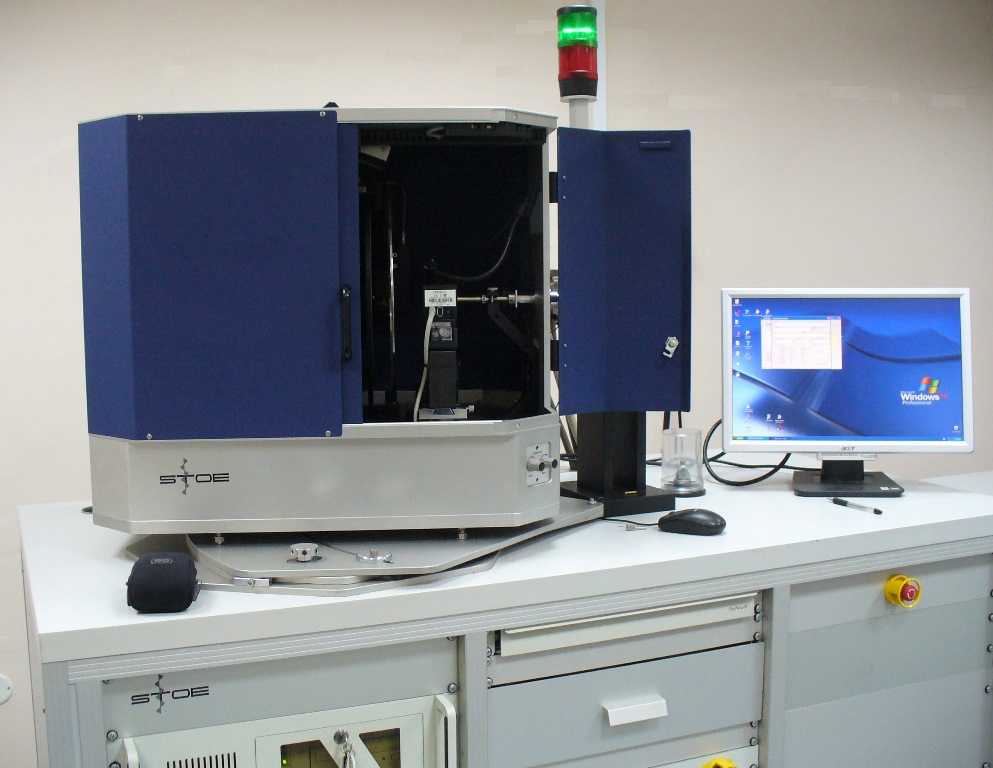 Technical charachteristics
• MoKα X-ray sealed tube.
• Rated operation X-ray sources – 50 kV/30 mA.
• A tunable graphite crystal monochromator selects only the Kα line (l=0.71073Å) emitted from the Mo X-ray source.
• Detector Imaging Plate technology:
• diameter Image Plate (active area)  340 mm, (max 2 theta = 77°);
• low noise due to absence of dark current;
• linear dynamic range – > 1*105;
• pixel size – 150 х 150 µm2.
• 2-axis goniometer:
• free rotation of the phi  angles (ϕ);
• ω angle ranges from 0 to +180o;
• detector distance – 40-200 mm (automatically set).
Software
Information from the manufacturer:
Location
The Vasilyevsky Island training and research Complex of SPbSU.